A.K.A, I've got news! (And clearly am a little lame ;)).
Anywho, just figured I'd do a little post to catch everyone up on the goings on of this blog, as well as my author blog. (This is Tempest, btw). I'm debating whether or not to do this every week, have a Sunday Salutations to kick off the week and fill people in on what we hope to be reading within the next seven days, as well as what's coming up, and where we stand on books we're currently involved in! So, first things first:
We will be holding a contest here sometime within the next two weeks. It'll be a cover contest in which all of you have to come up with a rocking/witty cover title based off of a cover photo that we present you with. The prizes will consist of paperback books! I have a few extra copies of some of my books so I figured what better then to give them away in a contest that will help the blog? Right? Right! Keep checking back for more details on that, as well as to find out which books we'll be offering in the lineup of prizes. If this hits it off, we'll probably start doing more contests! :) Second things....second:
Currently, we have a giveaway going on that ends tomorrow for ebook copies of BOTH the first and second books in Eva Pholer's Gatekeeper's trilogy. I read theses and I liked them a lot, so any of you who haven't yet should totally scroll on down and enter! If you like Greek mythology then these are good books for you! They're about a girl who ends up meeting Thanatos, the Greek god of death, and falls in love with him.
We do have a few more giveaways coming up as well. We're trying to keep it to one a week so that authors get enough time for just their work to be featured. Keep checking back weekly in order to see what's new and what you can possibly win! Those who follow our blog automatically get more entries then those who don't, as with those who also sign up to follow my private author's blog (the link of which can be found on the left sidebar). When there's a lull week, as in there's no one else who signed up for a giveaway or interview, I'll probably do a giveaway of all three books in my trilogy! And speaking of my work, that leads me into point three which is:
ANTHOLOGY RELEASE!!!
So I took part in this anthology titled, Just the Tip: Short Stories of Love and Lust. The story I entered is Echo which is a short story from my larger series, The Mirror Warriors. It revolves around a werewolf pack leader named Jensen who ends up falling for a female who doesn't know who he is. For those of you who've been waiting to get into one of my series, this is the perfect opportunity to test the waters! Just remember it is a short story, not a longer work, so it won't have as much detail or drawn out problems/emotional entanglements as one of my actual full length novels would. There are five other short stories in there by different authors, so it's a good chance to maybe find someone new! The book just came out today and can be found at three different places. If you purchase it on Smashwords.com it's FREE!!! Here's the blurb and the links: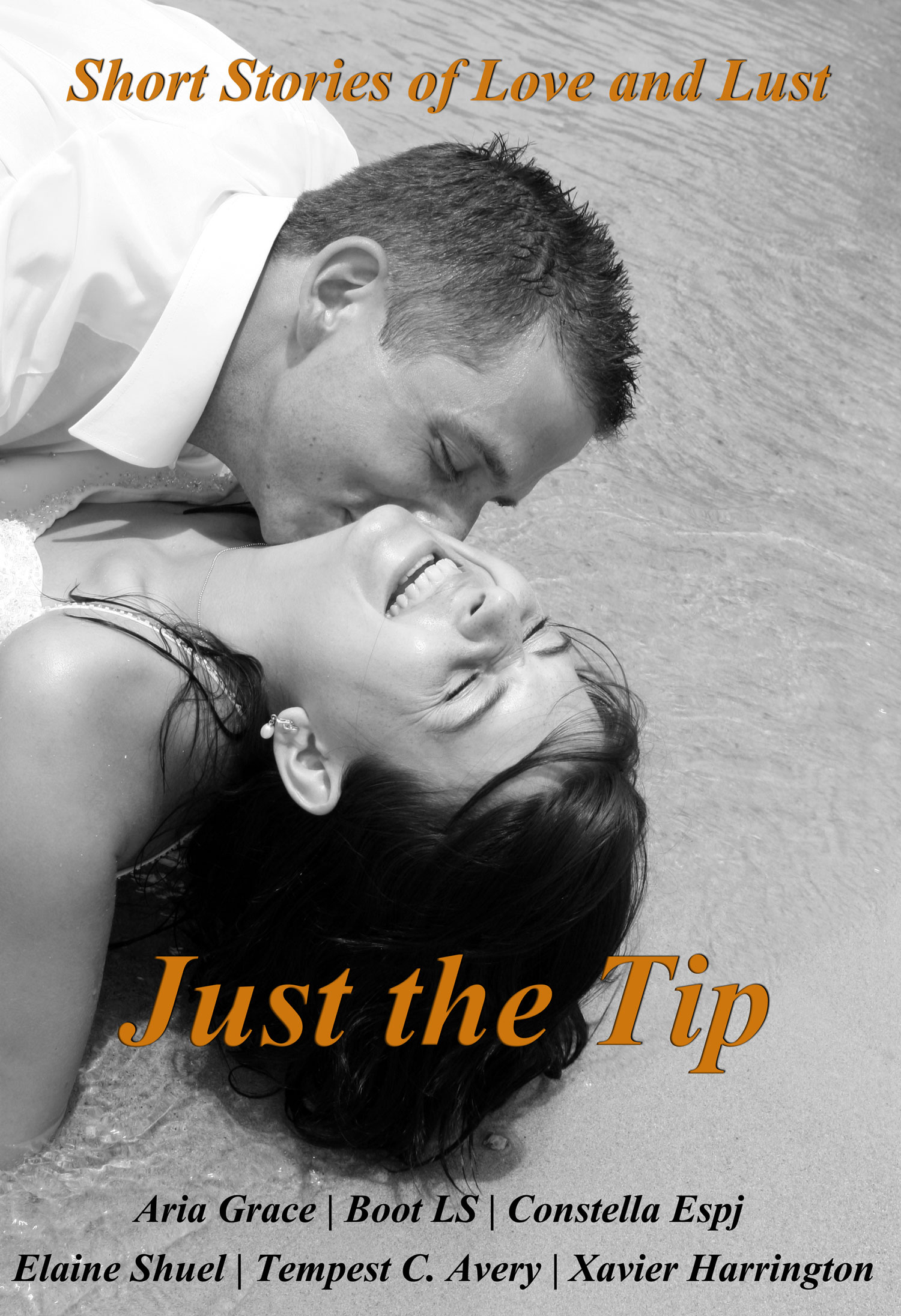 Stories written by: Aria Grace, Boot LS, Constella Espj,
Elaine Shuel, Tempest C. Avery, and Xavier Harrington

Sometimes you just need a little tease. A taste of something hot and naughty. Maybe just a little love story or maybe something dirty and raunchy. Whatever your mood, you'll find it in this collection of short stories.

Check the interest level of each. You can go from sweet to taboo from one page to the next.

WARNING: Some descriptions may be considered extremely offensive. OVER 18 ONLY!

I'm hoping to start Abandon by Meg Cabot tonight! Apparently it's a twist on the story of Persephone, and like mentioned above, I love Greek mythology so...I'm excited. I have however noticed that there are some pretty bad reviews on Goodreads so fingers crossed that I won't agree. :) My TBR pile is pretty large right now, but I do read books in order by which interests me the most at the time. I have a few indie author books on the list that I want to read soonish, and a desk piled high with paperbacks. One that I'm excited about is The Looking Glass Wars by Frank Beddor. It's a take on Alice in Wonderland, which happens to be another one of my favorites. In case you haven't noticed, I love fables, myths, and fairytale retellings, so if any of you know of any good ones, feel free to leave a comment below letting me know! Also, if there's ever anything you want me to check out, your work or otherwise, let me know!
Alright, I think that about sums it up! I don't really know what's going on with Jacey's TBR pile so...can't really tell you much about that. Honestly, I don't even know what she's reading right now despite the fact I see her practically every day! Lol. I'll fill her in and have her update her info for those of you who are waiting on her for one thing or another! Also, just so everyone knows, if ever there's a time you don't hear a response from her or our goodreads account, feel free to email me (which can be found under review policy) or send me a message on my goodreads account, which is also where I post all of my reviews:
http://www.goodreads.com/author/show/5171960.Tempest_C_Avery

Have a great week guys!!! :)
Feel free to let us know what you've been reading!!!